Metatron Hunter 4025 NLS:
Een geavanceerd niet-invasief diagnostisch apparaat voor lichamelijk onderzoek en analysesysteem, dat de lichtgolfresonantie gebruikt om de functionele status van het menselijk lichaam te scannen en te detecteren of om de geleidelijk gevormde abnormale omstandigheden in het weefsel, de cel, het chromosoom, de DNA-helix, het molecuul te traceren of het hele orgaan, en biedt vervolgens behandeling.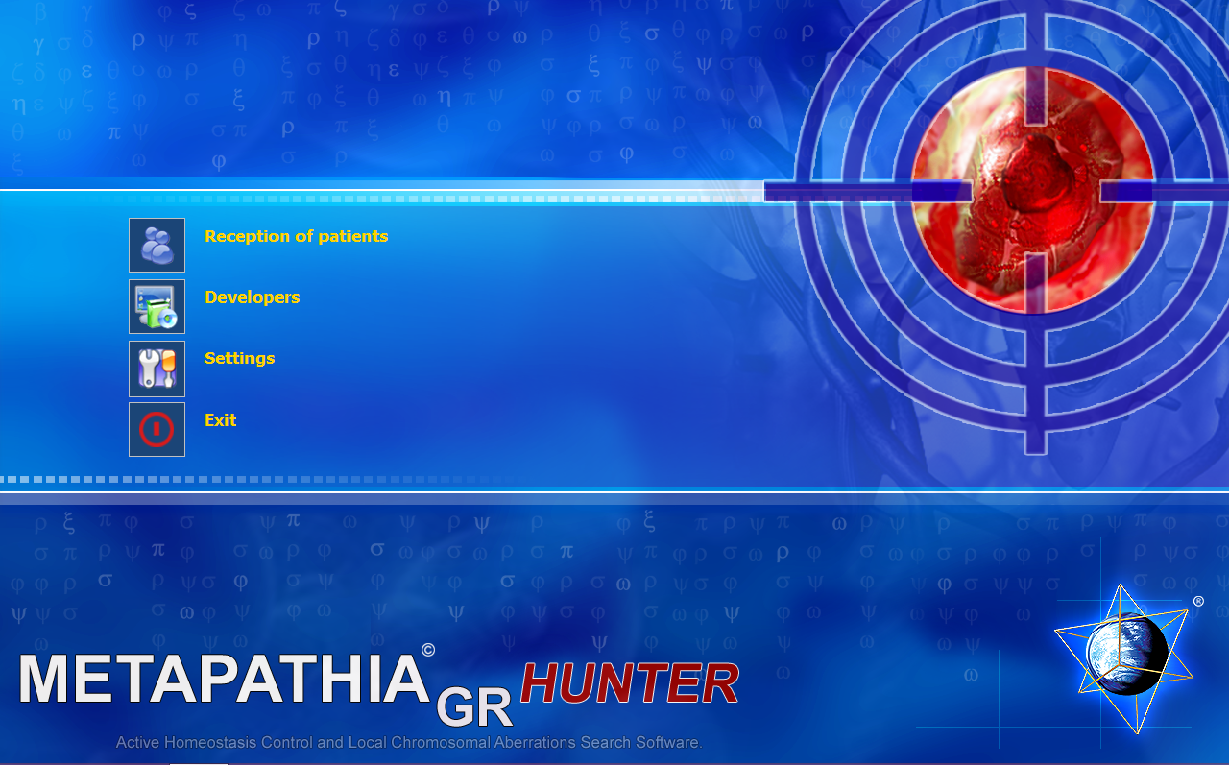 Metatron Hunter 4025 Doel:
De Metapathia-GR Hunter-software kan alleen werken met het telemetrische niet-lineaire analysegegevensverwerkingsapparaat "Metatron" en de daaropvolgende wijzigingen. Het telemetrische niet-lineaire analysegegevensverwerkingsapparaat is compatibel met de IBM-type pc's en bedoeld voor het bestuderen van de reactie van een biologisch object op verschillende soorten informatieve impact. "Metatron" maakt het mogelijk het meetproces te correleren met het proces
beïnvloeden en voert de volgende bewerkingen uit:

1) Het meet J (0) die de verandering weerspiegelt van de beschrijvende parameter en het entropische potentieel ten opzichte van de beginwaarde;
2) Het zet continu signaal J (0) met de vooraf ingestelde frequentie-intervallen om in een histogram (een rij numerieke waarden van gescande frequenties met serienummers van 1,8 tot 8,2 Hz.);
3) Het stuurt de huidige W-waarden naar de pc en geeft de grafiek tegelijkertijd op de monitor weer met de impact op de examinandus.
4) Het verzamelt de W-waarde in zijn geheugeneenheid, als het observeren van het histogram handiger is na voltooiing van de metingen;
5) Het geeft de schaal-gecorreleerde commando's uit die nodig zijn om het effect op de examinandus tijdens het testen te reguleren;
6) Het verzendt de W-waarden van het apparaat naar het pc-geheugen na voltooiing van de metingen en slaat ze op in het apparaatgeheugen van voor de
begin van het vastleggen van gegevens van de volgende metingen.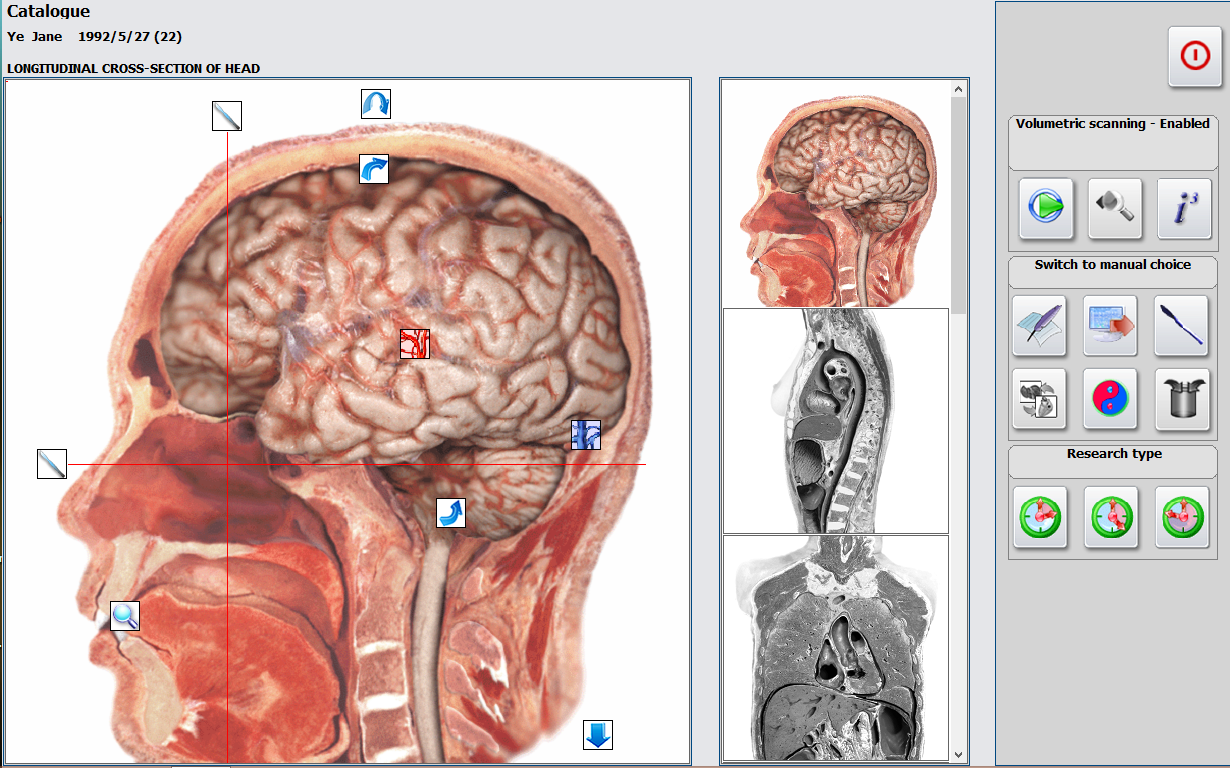 Hoofdfuncties:
Bacterieel onderzoek Ultrastructuur
Identificatie van nidusgrenzen Vegeto-test
Smart-filter Entropieanalyse NLS-analyse
Vergelijkende analyse