Wat is millimetergolftherapie?
Millimeter golf is 1-10mm elektromagnetische golf, het is gelijk aan frequentiebereik 300GHZ-30GHZ, het is een laag vermogen, korte golflengte, hoogfrequente elektromagnetische golf en lokaliseert in uitwisseling van de lichtgolf, ook wel extreem hoge frequentie elektromagnetische golf.
Millimetergolf elektromagnetische therapie wordt aangevuld door middel van energie door de meridianen, lichaamsvloeistofwegen, neurale paden, om het immuunsysteem van de patiënt te reguleren.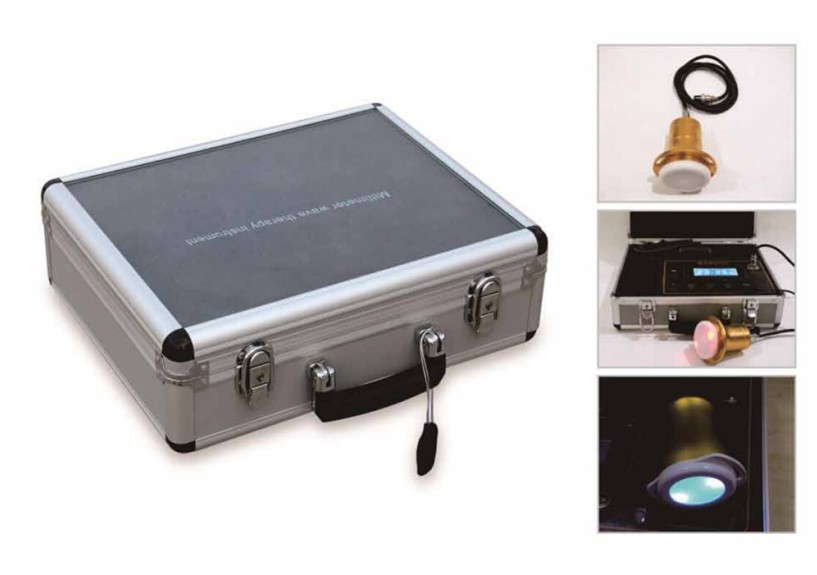 Millimeter wave-applicatie:

Millimetergolf is een soort van groene therapie die veilige effectieve en niet-toxische bijwerkingen is, de unieke [Elektromagnetische resonantietheorie van coherente oscillatie "en niet-thermisch extern effect", hebben duidelijk effect op de biologische macromoleculen, cel en visceraal orgaan, kan de groei van hematopoietische cellen bevorderen, de immuunsysteemfunctie van het lichaam verbeteren, weefselherstelregeneratie bevorderen, ontstekingsabsorptie en zweergenezing bevorderen, de fysiologische functie van het lichaam coördineren door het resonantie-effect van oscillatiefrequentie, dus een significant biologisch effect krijgen .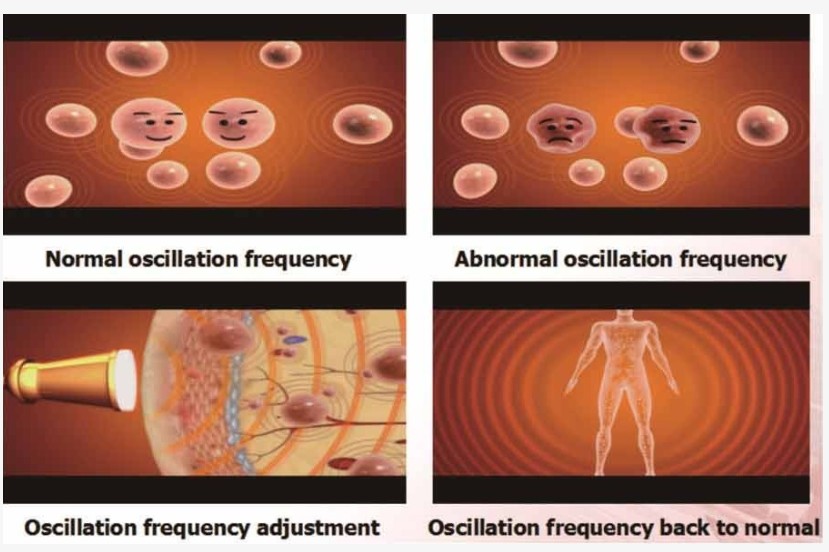 Millimetergolf Therapiemachine Hoofdfuncties

1. Niet-thermische effecten

Millimeter behandelt geen ziekten via toenemende lichaamstemperatuur. Bij de behandeling van ziekten, geen thermale, geen pijn, geen simulatie, een internationaal erkende groene therapie.

2. Distale effecten

Millimetergolf kan worden uitgevoerd door de intercell, neurale, humerus, een ander middel van de meridiaan via het bestralingspunt op de biologische activiteit, of zelfs het effect van het lichaam tot de diepte van de laesie.

3. Het cumulatieve effect van tijd

Millimetergolf van celherstel en aanpassing zal enige tijd duren, met de toename van het aantal behandelingen: hoe intenser het millimetergolfeffect op de biologische effecten van het lichaam, het behandelingseffect is duidelijker.

Millimetergolftherapie kan worden toegepast op vele speciale gelegenheden, hetzij als een enkele therapie, of in combinatie met een verscheidenheid aan andere medische methoden voor veilig gebruik.